28mm VS 32mm Gymnastic Rings
You decide: DIE RINGE Essential or DIE RINGE Premium.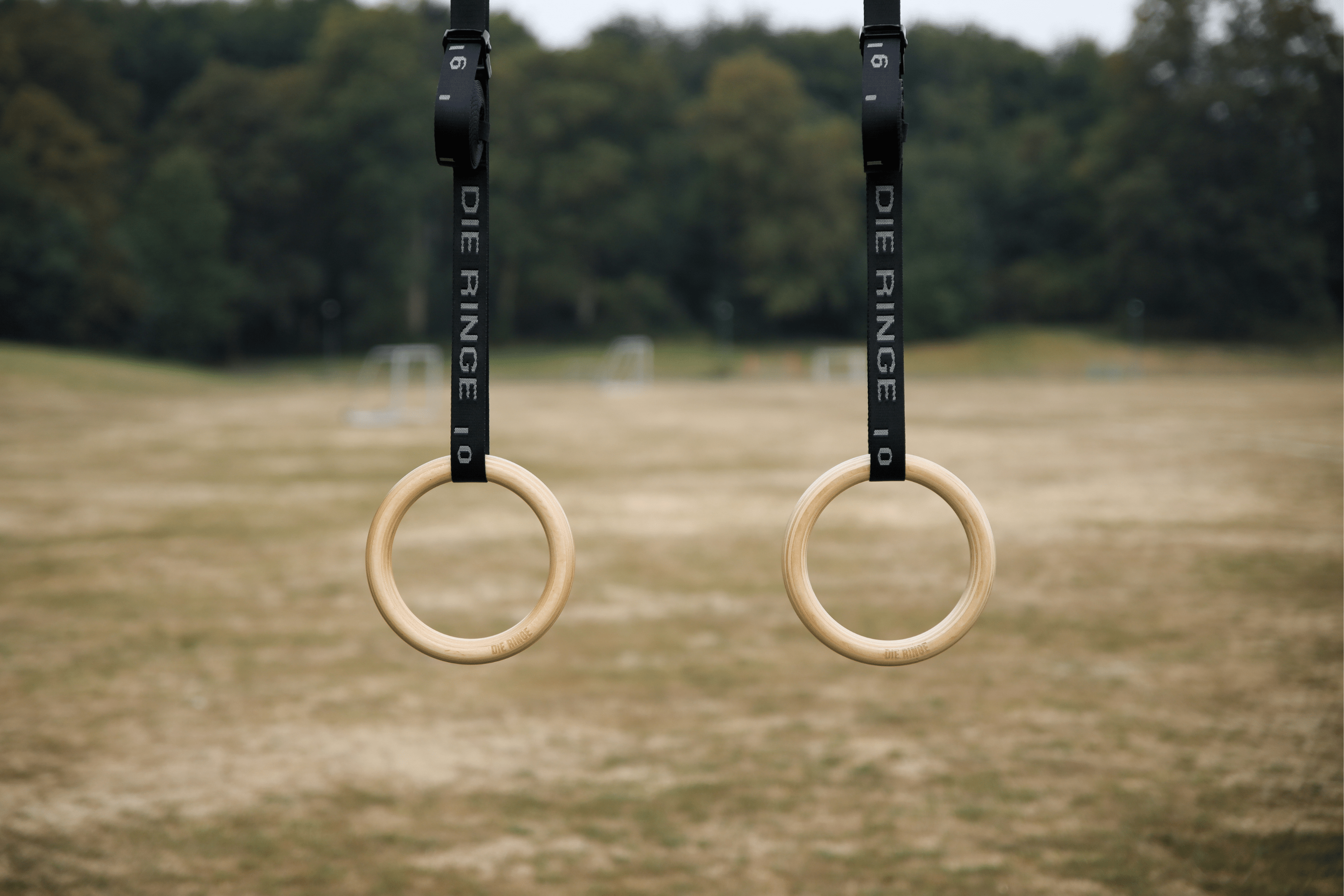 Essential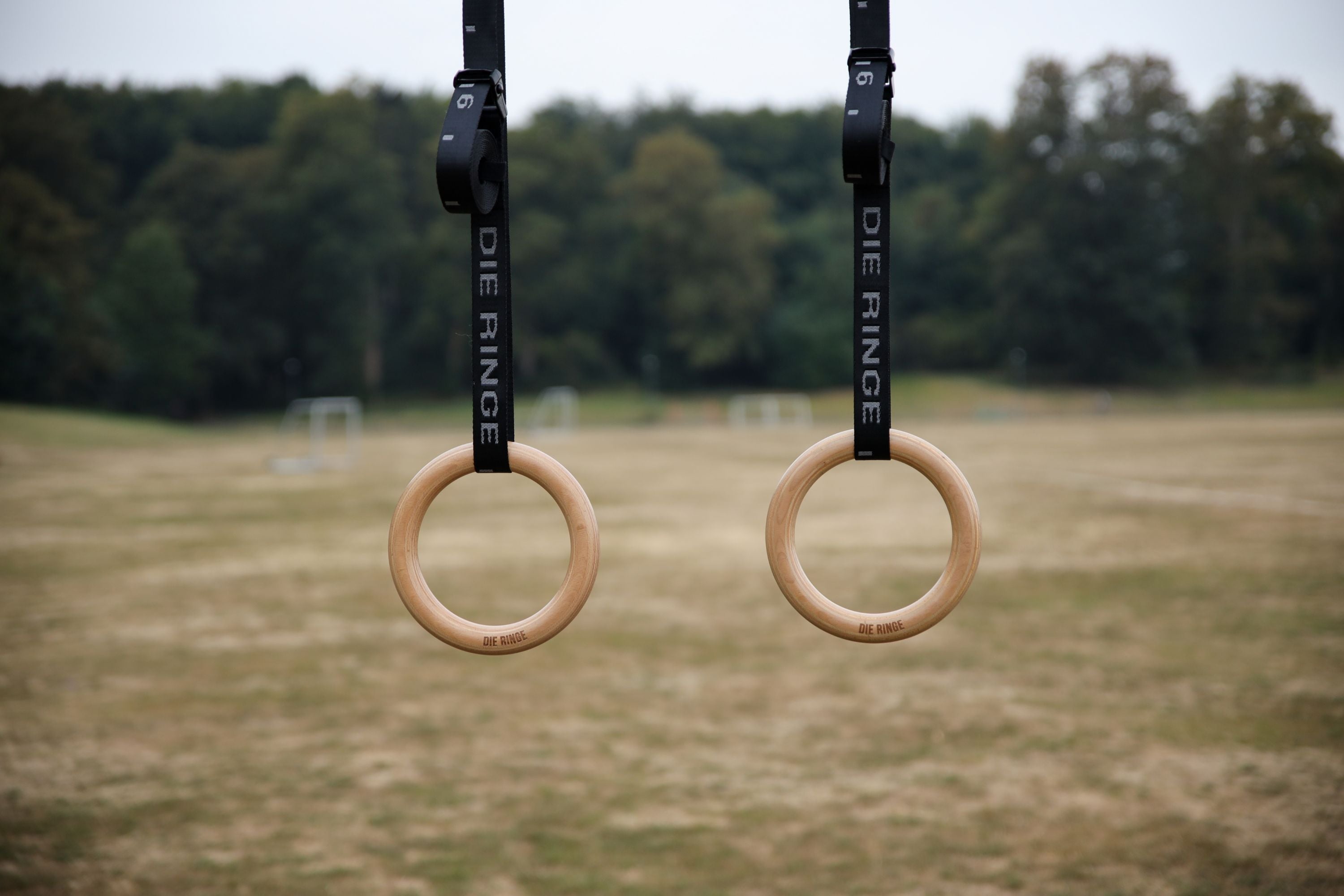 Premium
The comparison
Essential VS Premium
All differences between our 28mm birch wood gymnastic rings and 32mm beech wood gymnastic rings at a glance:
Embroidered length markings
Secure stainless steel clasp
DIE RINGE App upgrade possible
Perfect for
Beginners with small & medium-sized hands
Intermediate with medium & large hands
You decide
One thing is for sure, no matter which pair you choose. You are optimally equipped for your ring training!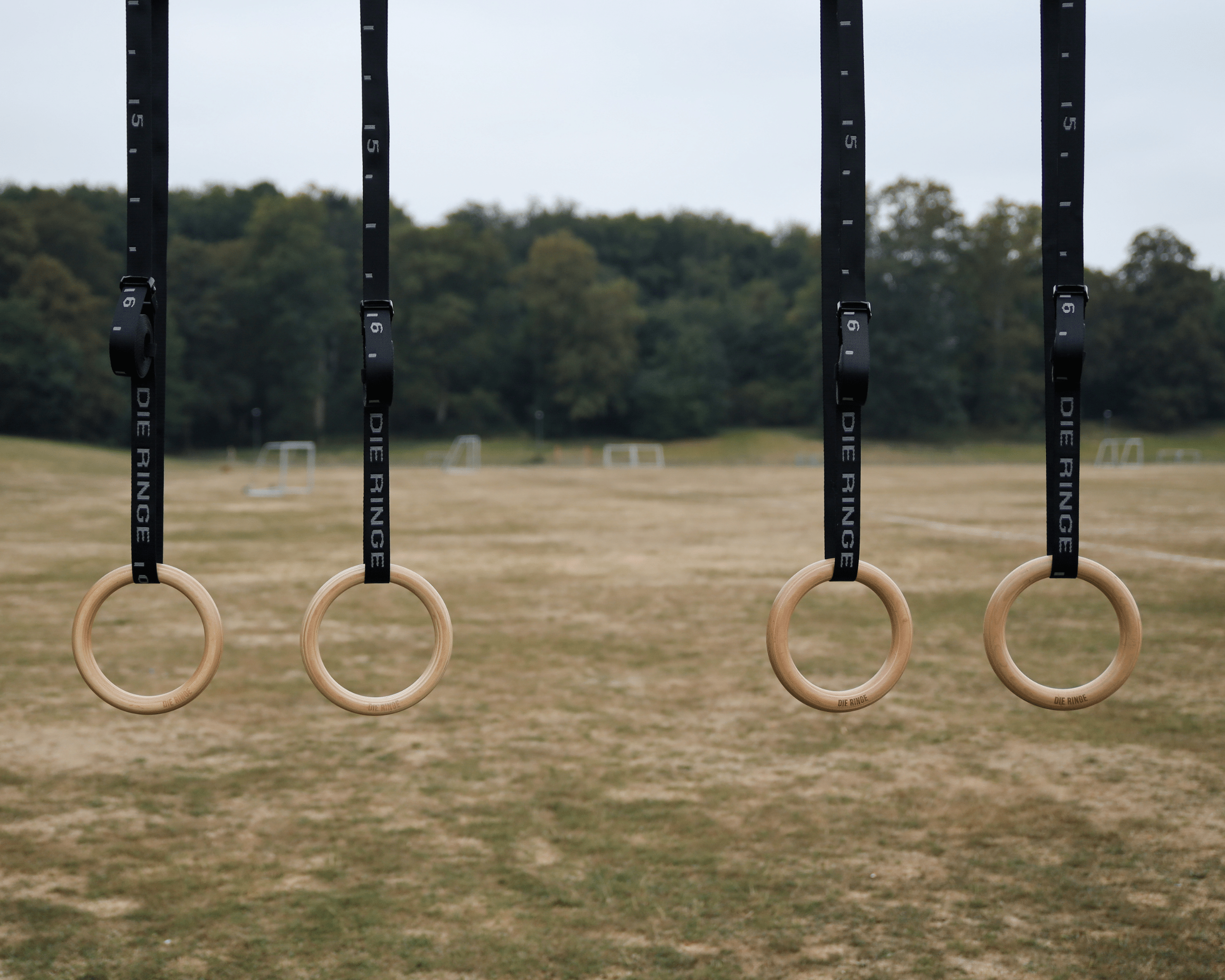 Calisthenics equipment for your effective training
We love calisthenics and ring training. That's why we want to transfer the passion we feel for the sport into the DIE RINGE calisthenics equipment. Whether you are looking for gymnastic rings, parallettes or other calisthenics accessories, we want to offer you products that support you optimally in your training. We think through all our training equipment from the athlete's point of view and train with it ourselves every day. No matter if you want to do strength training at home, in the park or in the gym, with DIE RINGE products you choose excellent quality. We are already working on new and helpful sports accessories, which will give you even more possibilities to train in the areas of ring training, calisthenics or Wheighted Calisthenics.

The perfect team: training equipment and calisthenics training program
Our range of training equipment is designed for meaningful and thoughtful training. The accessories harmonize perfectly with the training content of the DIE RINGE app. Accordingly, you will only find products in our store that we consider relevant for the niche of calisthenics and weight training. We don't want to sell you training equipment that will gather dust in the corner after a short time, but rather convince you in the long run of a sport that will really change you and your body. At DIE RINGE we combine high quality training equipment with sensible calisthenics training plans.